---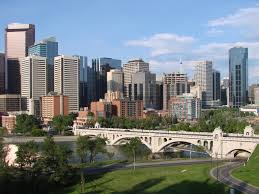 ---
Meet Perpetual West
Perpetual West is a consulting group that specializes in cloud computing solutions and services for small and medium sized businesses.  We are based in Calgary, Alberta and have a branch office in Kelowna, British Columbia.
Originally founded in 2005 to service NewViews NV2 accounting clients in Western Canada and the United States, Perpetual West has been bringing IT support solutions with a customer friendly focus for over 10 years.
As the IT landscape continued to dramatically change, Perpetual West changed its focus towards support and implementation of cloud computing solutions, adding financial, time and resource benefits to small and medium sized businesses. Making a strategic shift into the cloud, Perpetual West guides clients with:
---
---
As Perpetual West has grown and developed our expertise in cloud solutions, we proudly help our clients integrate solutions that help increase their business process, workflow, and efficiencies. We believe in looking at the big picture when it comes to helping SMB companies succeed by maximizing their investments in cloud solutions through proper integration, best practices and training.
---
---
---
Perpetual West is dedicated to helping clients achieve cost savings, rapid time-to-benefit, and easy access to ongoing technology innovation through replacement of traditional "on-premise" software with software-as-a-service (SaaS) applications, refining clients' processes today to prepare for tomorrow's market.
---
---

---
---
Shaun Calderwood
Owner/Consultant – Salesforce, G Suite, Specialty Cloud Apps
---

---
Shaun Calderwood brings a background of both small business and technology experience to Perpetual West clients, giving him a unique perspective in identifying distinct solutions. Passionate about helping small businesses remove their pain points, while remaining efficient in their work, he continually reviews new cloud computing apps to implement the most cutting edge and effective solutions.
Having been involved with small business prior to Perpetual West, Shaun understands how to take an idea and grow it into a profitable product (developed countertop ventless deep fryer). This gives him a thorough appreciation of how to relate to clients' needs, goals and visions. Certified as a Salesforce.com Sales Cloud Consultant and Developer, Shaun understands these applications inside and out, allowing him to suggest specific solutions to help clients reach their results.  He is also well versed in the most popular apps available on the Salesforce Appexchange and their integration with Salesforce.
Additionally, when not in front of a computer, Shaun enjoys coaching his sons hockey and baseball teams, camping and playing outdoor sports.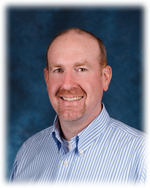 ---

---
---
Greg Kinloch
Founder/Owner/Consultant – RingCentral, Plantronics, Propertybase, Dell, NewViews NV2, Webroot
---

---
Greg founded Perpetual West Inc. in late 2005 and brings 20 years of experience to the small & medium business (SMB) market.  Greg is passionate about providing clients with the tools and training to help their companies succeed.
With 8 years of experience in technical sales and support in the telecom industry, Greg understands the challenges that SMB's face with their telecommunication needs.  As a RingCentral Certified Communications Expert and a RingCentral Certified Sales Professional, he helps businesses to communicate easier with their customers.  As a RingCentral Partner, Perpetual West is determined to help ease the pain and costs, giving their clients back the confidence to focus on their core business.
Greg has worked with NewViews Accounting software since 2005 when the windows version of NewViews came out called NV2.  As a NewViews Certified Consultant, he can help your business with your NewViews software by offering training and support.
When not helping clients make their companies run smoothly, Greg enjoys spending time with his wife, Andrea, and two active boys!
Thank you for setting me up on RingCentral Meetings.  It has literally changed my business!  It is flawless.
I just finished a meeting with 9 people located in different parts of Canada and it worked great.  I use RingCentral Meetings at least once a day for my meetings.
I'd like to thank Perpetual West for introducing me to Salesforce and Google Apps for Work.
Integrating these systems for my business has significantly streamlined my workflow and business operations.

The Perpetual West team took the time to find out what I was looking for, propose reasonable solutions and implemented my custom solution with ease.
We know that Perpetual West is there to answer any of our concerns as well as providing us with additional support.
---