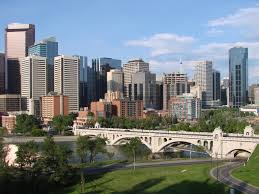 Perpetual West is a consulting group based in Calgary, Alberta, Canada.  We specialize in cloud-based solutions and services for businesses and organizations of various sizes.  Originally founded in 2005 to service NewViews NV2 accounting clients in Western Canada. Perpetual West has been bringing IT support solutions with a customer friendly focus for over 15 years.  As the IT landscape continued to dramatically change, Perpetual West changed its focus towards support and implementation of cloud computing solutions, adding financial, time and resource benefits to small and medium sized businesses. Making a strategic shift into the cloud, Perpetual West guides clients with:
---
As Perpetual West has grown and developed our expertise in cloud solutions, we proudly help our clients integrate solutions that help increase their business process, workflow, and efficiencies. We believe in looking at the big picture when it comes to helping SMB companies succeed by maximizing their investments in cloud solutions through proper integration, best practices and training.
---
---
Greg Kinloch
Founder/Owner/Consultant – RingCentral, Propertybase, Zoom, Google Workspace, Poly, Dell, NewViews NV2
---
Greg founded Perpetual West Inc. in late 2005 and brings 20 years of experience to the small & medium business (SMB) market.  Greg is passionate about providing clients with the tools and training to help their companies succeed.
With 8 years of experience in technical sales and support in the telecom industry, Greg understands the challenges that SMB's face with their telecommunication needs.  As a RingCentral Certified Communications Expert and a RingCentral Certified Sales Professional, he helps businesses to communicate easier with their customers.  As a RingCentral Partner, Perpetual West is determined to help ease the pain and costs, giving their clients back the confidence to focus on their core business.
Greg has worked with NewViews Accounting software since 2005 when the windows version of NewViews came out called NV2.  As a NewViews Certified Consultant, he can help your business with your NewViews software by offering training and support.